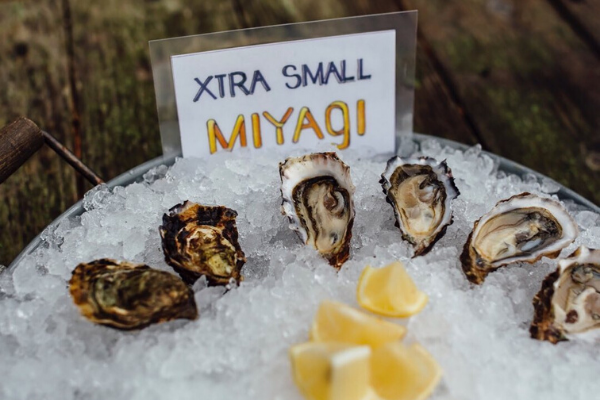 Our shellfish are locally grown in Tomales Bay, using techniques that preserve the pristine nature of these waters.
Our daily offering typically includes Bodega Gallo mussels, Walker Creek Manila clams and three types of oysters:  Bodega Miyagis, Point Reyes Kumamotos and Virginica oysters. Each varies in size and ranges in flavor.
---
MIYAGI OYSTERS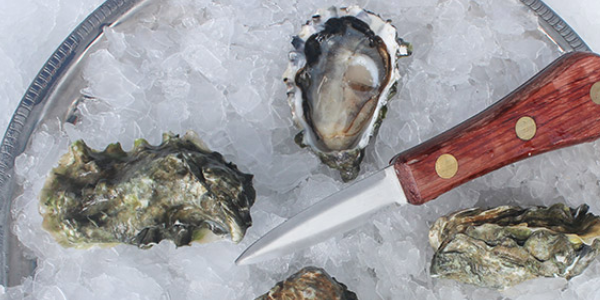 Named for its region of origin in Japan, aka – the Pacific oyster, this is the most commonly grown oyster on the west coast. 
The size corresponds to its age: XS and S are usually 3-4 years old; M are 8 years. They can live for up to 20 years in the wild and grow up to 12 inches long.
How to eat: Raw on the half shell (XS, S); Steamed (any size); BBQ (M).
Flavor profile: Sweet, mild salty tang.  Light nutty flavor, soft meat. 
Price per dozen: $14 (XS); $18 (M)
---
KUMAMOTO OYSTERS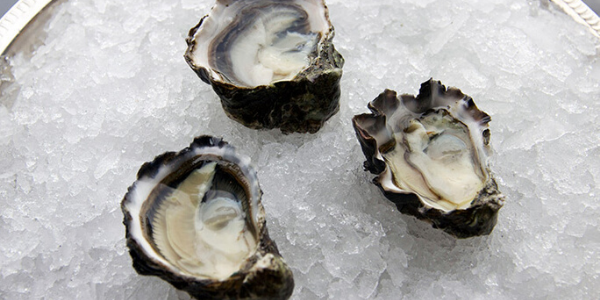 Typically smaller than other oysters, just one to two inches long, with a deeply cupped shell. 
Great for beginners & confirmed oyster lovers, these develop plump meats and an extended shelf life. The silver-brown shells are among the easiest to open. 
How to eat: Raw on the half shell
Flavor profile: Buttery-sweet taste, firm texture. 
Price per dozen: $18
---
WALKER CREEK MANILA CLAMS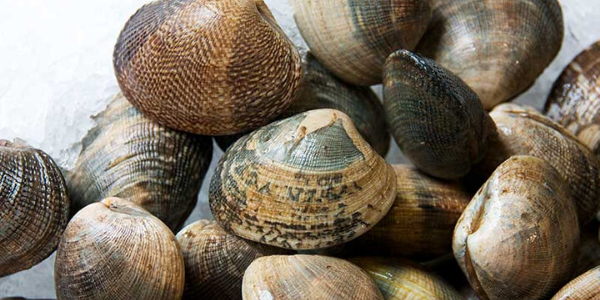 The shells are banded with colorful patterns that make for an attractive presentation. The meat is very sweet and tender, delicious steamed or raw.
How to eat: Steamed, in soups, or pasta.
Price per dozen: $7/LB
---
BODEGA GALLO MUSSELS
We harvest from the local mussel population, which reproduce naturally in the bay and are quite different from the California Sea Mussel that grows widely along the coast. The body is sweetly flavored, with blond or orange meats.
How to eat: Steamed, baked.
Price per dozen: $7/LB