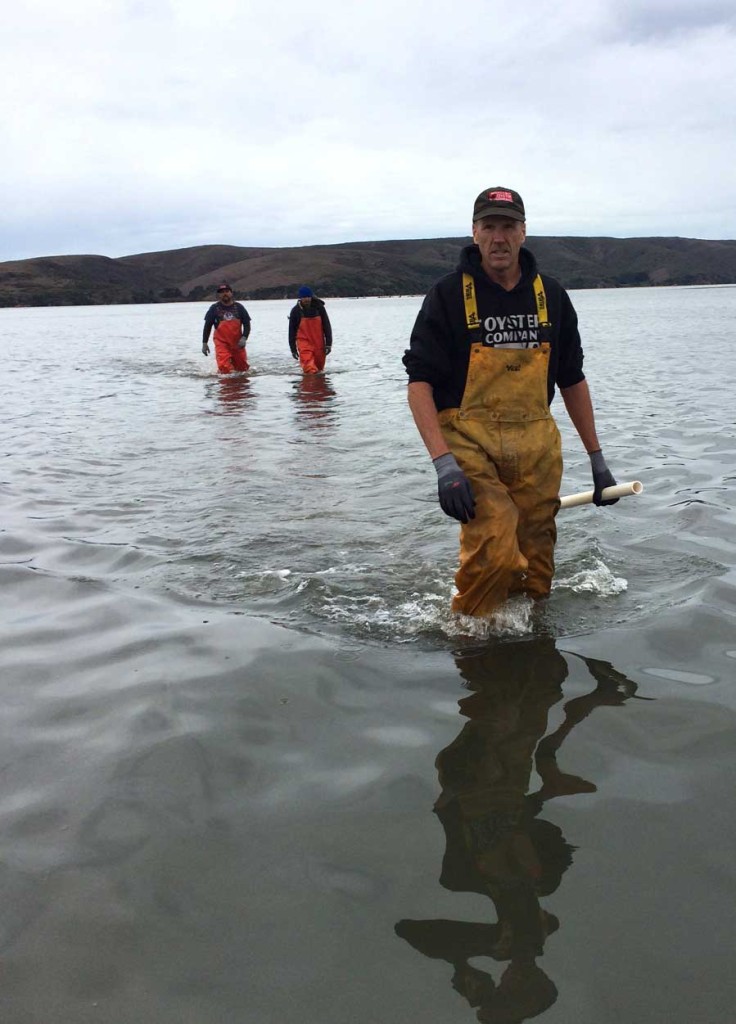 Martin Strain, the founder, comes from an old Olema ranching family. His great-great grandfather, Henry Strain, was part of a wave of immigrants that began farming in the valley in the 1850's, and he and his 8 children dairyed, timbered, and farmed potatoes on the same property just a few miles north of Bolinas. His son Everett eventually leased the ranch in 1920 and relocated to the Santa Clara Valley, where he continued farming.
Martin started Point Reyes Oyster in 1985 to realize his dream of working outdoors, just downstream of the land that his ancestors once farmed. He has sold his oysters, clams, and mussels at Bay Area restaurants and farmer's markets for over 30 years, always striving to bring the freshest product to market. Together with his two children, Whittaker and Lindsey, they have founded Bodega Bay Oyster to connect with locals and visitors in west Sonoma County.
Bodega Bay Oyster is the new sister company and retail outlet for Point Reyes Oyster Company, a shellfish farm located in Tomales Bay. The farm consists of 92 acres of pristine, plankton-rich waters located in three distinct areas of the bay. From the first bushel harvested over 30 years ago to its current production in excess of one million, our mission is to bring you sustainably farmed shellfish while maintaining our standing as a responsible community member and active steward of the marine environment.
One thing we have learned over the years is that a successful, multi-generational farm needs a sustained commitment to people and place. Delicious oysters are a product of a healthy watershed, which coagulates in the bay but begins upstream in the estuaries, wetlands, and hills surrounding it. Perhaps more important, however, are the healthy communities and sound business practices that dictate our interactions with the land. Our awareness of our influence on the land is one of our core values as a sustainable business.